A curious mind filled with imaginative quirks helps me to bring work to life using visual communication. 
I can create work bursting with personality and colour, other times understated and calm is what works best. Daring to mix concepts and contexts to create a winning recipe, based on research and knowledge about your business, is part of the package and charm of working with me: a solopreneur.
A big part of the enjoyment I get from my work is the journey I take with my clients. From what can sometimes be initial blank faces, to moments of being completely thrilled with the end result, is a real joy. This all comes through in the way I approach my work where honesty and integrity are at the centre of what I do.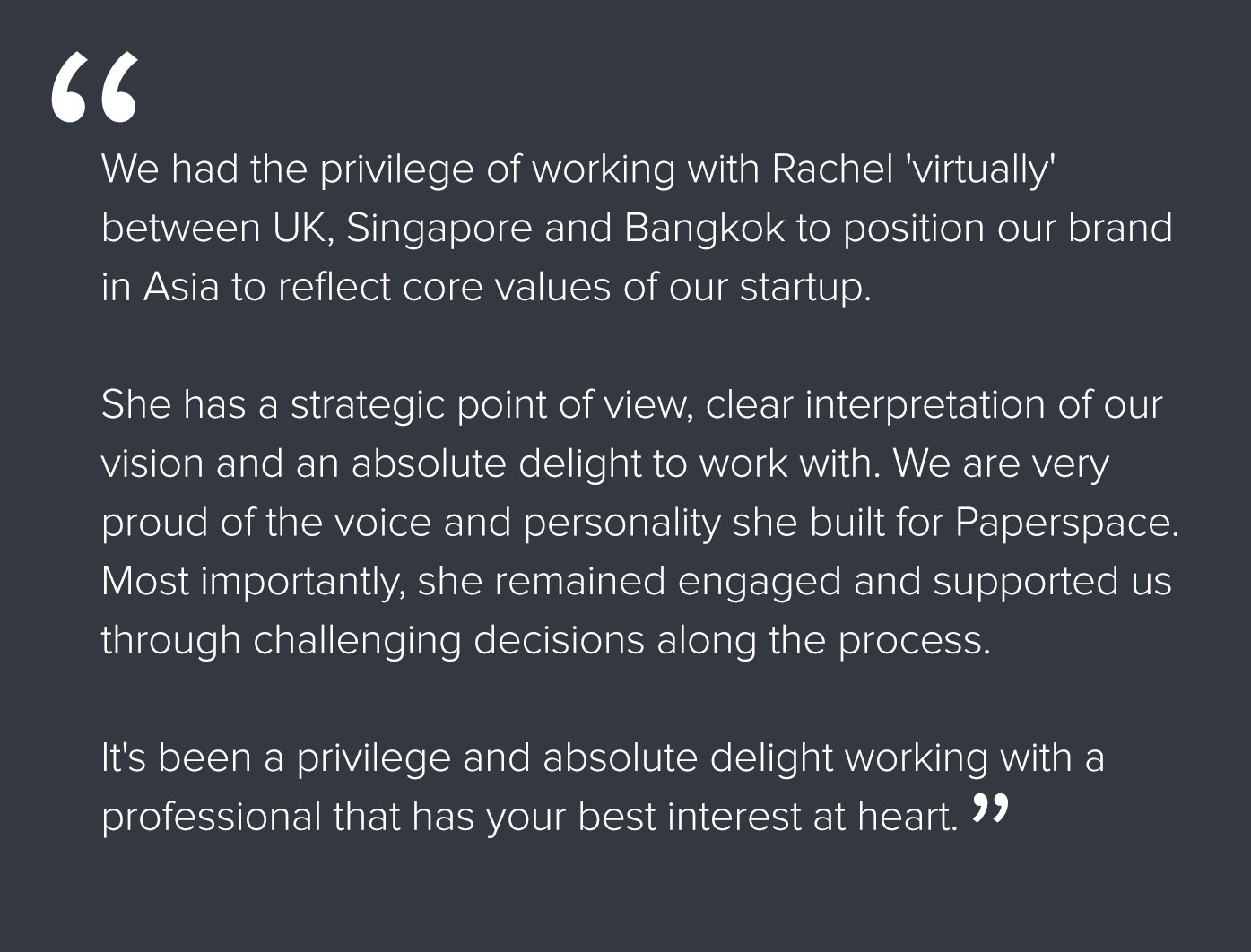 I find informal settings work best for me, and a great way to work effectively is from my home studio. But I also believe in getting out and about to soak up inspiration from the great outdoors and vibrant places. Cities, coffee and chats work for me, and often for my clients too – keeping it informal seems to help put everyone at ease. 
Having come to the UK just over 10 years ago with nothing but a couple of suitcases and my hopes, I appreciate the value of things that you work hard to get and this extends to the relationships I have with my clients.
For me, it's all about making suggestions that push you out of your comfort zone, but won't push your buttons.