I help clients transform their brands. 
A core part of the business is to work collaboratively and provide consultation to identify areas of visual brand transformation. This include:
• Brand diagnosis
• Building brand pillars
• Aligning brands to meet PR, Social Media and KPI Strategy
• Identifying brand personas and culture
• Developing visual brand style
• Branded content for Social Media  
• Brand guidelines (non traditional) but active and responsive
• Partnering with brand stakeholders
• Brand design and communications
DESIGN IS THINKING MADE VISUAL. 
So rest assured, I provide
bespoke solutions
that match your business vision to your brand message. Never templated and never repurposed from whole selling services. I aim to find that uniqueness for you. 
Therefore, building a relationship with you – my client – is crucial. I am a true believer of aligned values. It's all about creating a professional partnership to build and align mutual interest and value. I encourage conversations as I believe communication is key to helping me do a better job for you and your business. 
And I promise you that the journey whilst working on a project with me, will be engaging, inclusive and innovative – I build partnerships I value and take pride in.
My work is a result of over 18 years of industry experience, skills and passion for what I love to do. Based in Birmingham with regional clients in London and Nottingham, I also work collaboratively with Stockholm, Singapore, Manila and Bangkok clients which include SME, enterprising startups, the arts, culture and theatre, finance, technology, healthcare, hospitality and 3rd sectors. 
Some of the clients and brands I have worked with include: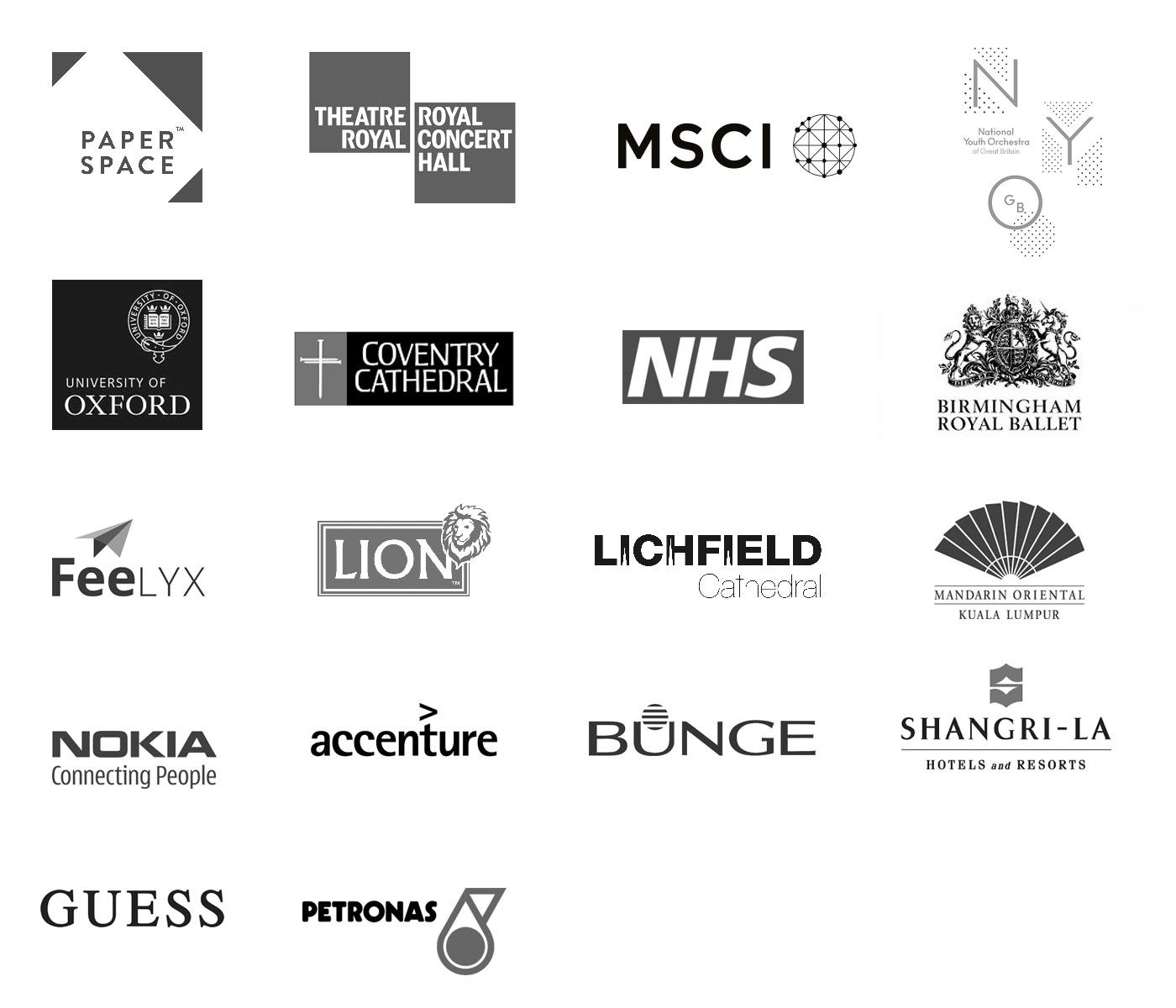 BRAND DESIGN
DESIGN CONCEPTS
VISUAL COMMUNICATIONS

VISUAL CONTENT CREATION
SOCIAL MEDIA VISUAL CONTENT
ONLINE CREATIVE CONTENT

SCALABLE OUTDOOR ADVERTISING
MOTION GRAPHICS
LEAFLETS, BROCHURES, BANNERS
REPORT DESIGNS
ANNUAL REVIEW DESIGNS
MARKETING COMMUNICATIONS