From concept to completion I deliver visual splendour that's right for your business and understood by your audience. I can help you to tell your brand story.
Problem solving with creativity and visual charm is what I do. This is why your creative visual communications and visual content will be in safe hands and delivered to a high standard. 
Always. 
But first, let's start a relationship… building a relationship with you – my client – is crucial. Transactional exchanges just won't do, it's all about creating a partnership and working together. I encourage conversations as I believe communication is key in helping me do a better job for you and your business. 
Visuals are fascinating, and everyone needs visual content to represent their brand or business. It tells a story. A story I help you create through effective branding, print, digital and content for social media – on paper, on pixels, on any blank canvas imaginable be it static or moving. 
My work is a result of over 18 years of industry experience, skills and passion for what I love to do. It's because of my style and approach that I've worked with such a variety of clients from various sectors including: performing arts, culture and theatre, finance, technology, healthcare and hospitality. 
It's all about bringing your business to life through effective visual communication and content that's well managed my end and well received your end.
I build partnerships I value and take pride in.
Some of the clients and brands I have worked with include: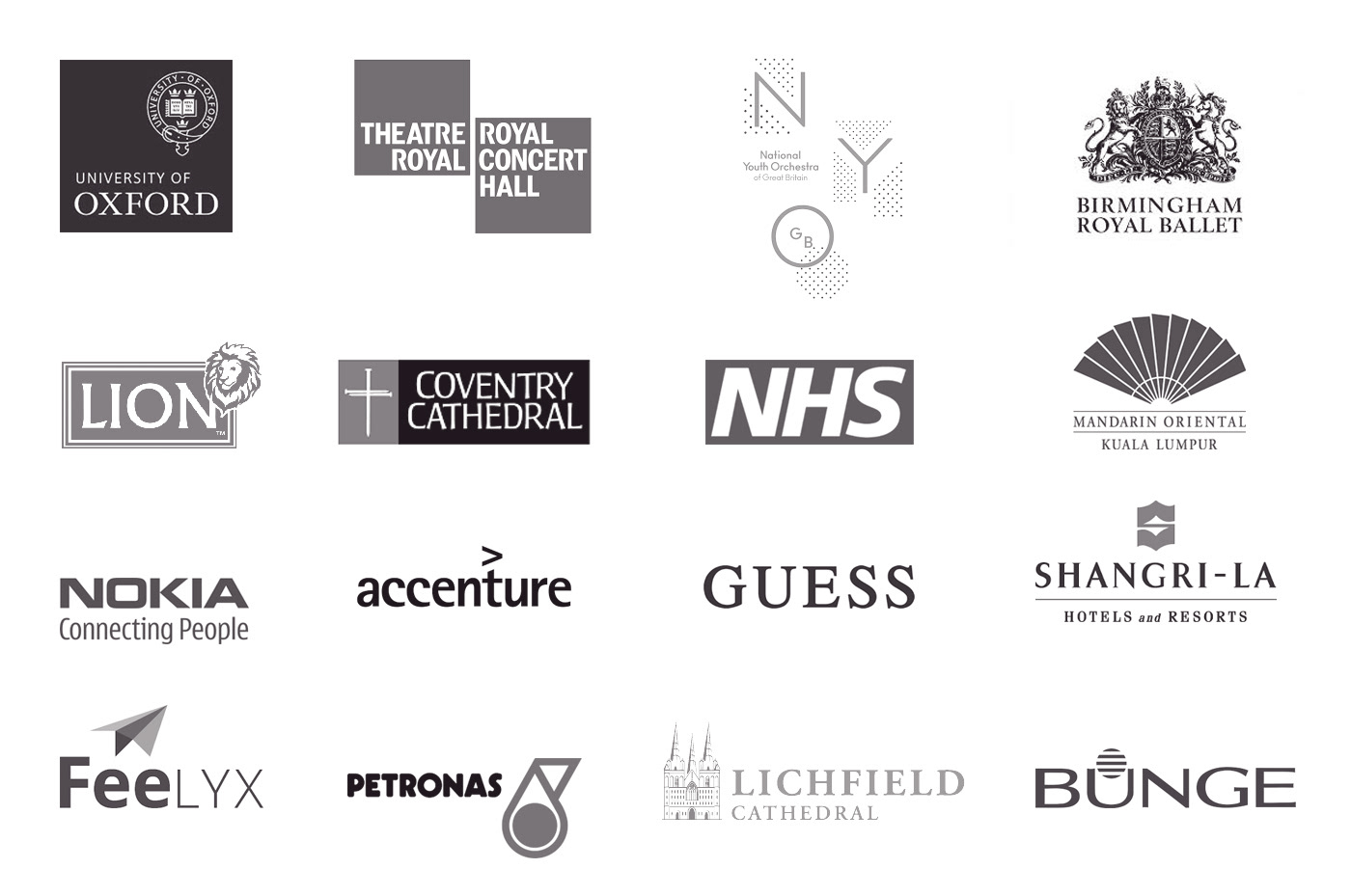 BRAND DESIGN
DESIGN CONCEPTS
VISUAL COMMUNICATIONS

VISUAL CONTENT CREATION
SOCIAL MEDIA VISUAL CONTENT
ONLINE CREATIVE CONTENT

SCALABLE OUTDOOR ADVERTISING
MOTION GRAPHICS
LEAFLETS, BROCHURES, BANNERS
REPORT DESIGNS
ANNUAL REVIEW DESIGNS
MARKETING COMMUNICATIONS